No matter where you find yourself in the startup pipeline, if you are building a technology-based business with high-growth potential, RAMP wants to connect you to our regional resources.  
Our monthly Pitch & Polish clinics can provide valuable feedback on your research or idea if you are early stage.  
If you've taken steps to form your company and have two or more founders with a minimum viable product, you may want to consider applying to join our signature program, a RAMP-in-Residence cohort.
For businesses that have graduated from an accelerator, we provide ongoing support to refine, grow and scale your business.
RAMP-in-Residence
Located in the beautiful Blue Ridge Mountains, we offer two cohorts per year with an average of five STEM-related companies accepted. 
Cohort companies must fully participate in the program and locate to the Roanoke region.  The accepted companies can expect to be engaged in the program two full days a week for the entire 12-week program that features:
1:1 expert mentoring as well as access to content mentors covering the world of business knowledge

Free office space with hi-speed internet access

Access to angel and VC investors through our Demo Day presentations

$20,000 in equity-free funding

Free membership in the Roanoke-Blacksburg Technology Council

Three additional years of ongoing support
As a proud member of GAN, each founder is also given access to playbooks, mentors and other resources across hundreds of other accelerators and companies around the world.
History
Founded in 2017 with funding from GO Virginia, the City of Roanoke, and Virginia Western Community College, RAMP through 2021 has nurtured 31 startup businesses. 
In September 2020, RAMP received a major endorsement by the U.S. Economic Development Administration, which awarded a nearly $1 million grant to Valleys Innovation Council – a nonprofit organization dedicated to growing the region's innovation economy – to double RAMP's output.
"We are looking for high tech startups with scalability, and coachable entrepreneurs who have a desire to do the work."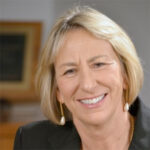 Dr. Mary Miller, Ph.D.,
Founding director of RAMP
"Quality-wise, RAMP is a national level program right here in our backyard."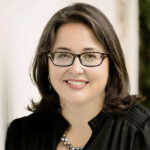 Laura Godfrey,
Founder of Brandpoint Analytics
"It is incredibly valuable to engage RAMP as a startup because then you are part of this region."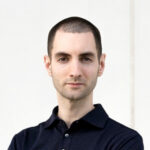 Martin Angst,
Co-Founder of Render